Bourbon is an American classic that has been enjoyed for centuries. However, over the years, the production of bourbon has undergone significant changes. From its early days in the late 18th century to the modern era, bourbon has evolved and transformed, making it the beloved spirit that it is today. In this blog post, we will explore the changes in bourbon production over time and how it has developed into the bourbon we know and love.
We will examine the evolution of bourbon aging techniques, the history of bourbon development, and how bourbon has changed over the years. We will also explore the transformation of bourbon over time, the progression of bourbon making, advancements in bourbon production, and the impact of these changes on the taste and quality of bourbon. By the end of this post, you will have a better understanding of the history and evolution of bourbon production. So let's dive in!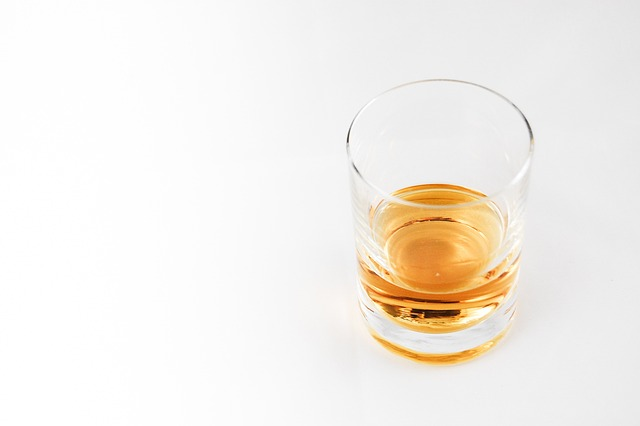 The Early Days of Bourbon Production
Bourbon is an American spirit with a rich and storied history. Its origins date back to the late 1700s when American settlers began to experiment with distilling whiskey. The early days of the bourbon whiskey production were characterized by simple, traditional techniques and a lack of regulation.
Bourbon production was centered in Kentucky, where settlers discovered that the limestone-rich soil and unique climate of the region were ideal for growing corn. Corn was the main ingredient used in bourbon, and it was readily available and affordable in Kentucky.
The first bourbon distilleries in America were small-scale operations run by farmers and settlers. These early distilleries used traditional pot stills to produce small batches of whiskey. The distillation process was crude and inefficient, and the resulting whiskey was often rough and harsh.
In the early days of bourbon production, there were no standards or regulations for how bourbon was made. Each distillery had its own unique recipe and process. This led to significant variation in the quality and flavor of bourbon from one distillery to the next.
Despite the lack of regulation, bourbon production grew rapidly in the early 1800s. The spirit became increasingly popular in the United States, and distillers were constantly experimenting with new techniques and recipes to improve the quality of their bourbon.
In the next section, we will take a closer look at the evolution of bourbon aging techniques and how they have contributed to the modern bourbon industry.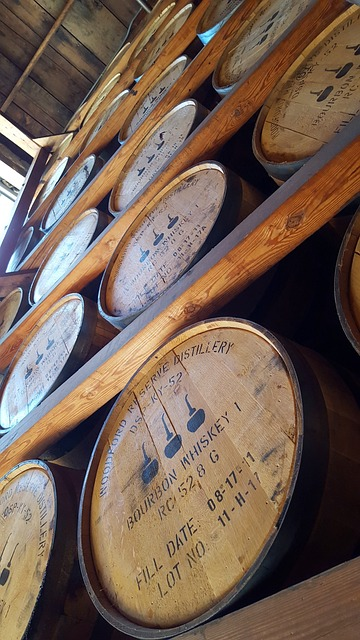 The Evolution of Bourbon Aging Techniques
Bourbon aging techniques have undergone significant changes throughout bourbon history too. In the early days of bourbon production, barrels were often reused and only briefly aged, resulting in a harsh, unrefined taste. However, as time passed, distillers experimented with different techniques to enhance the flavor and quality of their bourbon.
One major development in bourbon aging techniques was the use of charred oak barrels. This technique called bourbon was pioneered by Elijah Craig in the late 18th century and is still used today. The process involves charring the inside of the barrel, which not only imparts a distinct flavor to the bourbon but also helps filter impurities.
Another important development in bourbon aging was the use of new oak barrels. While most barrels were previously reused, the use of new oak barrels allowed for more consistent flavor and aroma. Distillers also began aging bourbon for longer periods of time, with some distilleries now aging their bourbon for upwards of 20 years.
The impact of aging on bourbon flavor cannot be overstated. As bourbon ages, it develops a smoother, more complex flavor profile. The interaction between the bourbon and the barrel's wood, along with changes in temperature and humidity, result in the release of flavors like vanilla, caramel, and butterscotch.
The evolution of bourbon aging techniques has had a significant impact on the flavor and quality of bourbon. By experimenting with different methods, distillers have been able to create a spirit that is cherished worldwide for its unique taste and character.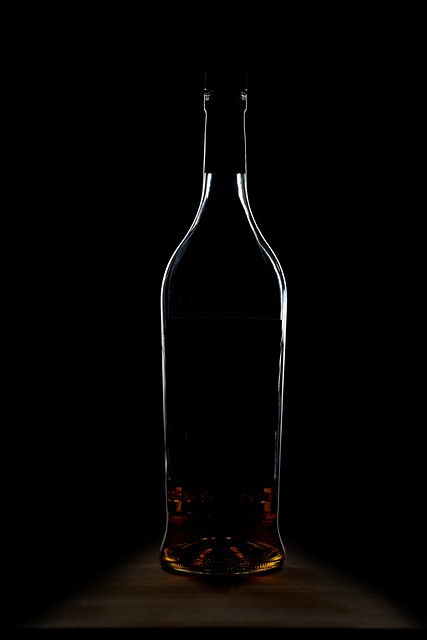 The Modernization of Bourbon Production
Bourbon production underwent significant modernization during the 20th century, leading to the rise of the large-scale distilleries we know today. The introduction of industrial equipment, like column stills and automated bottling lines, enabled distilleries to produce bourbon on a much larger scale than ever before. Here are some key factors that contributed to the modernization of bourbon production:
Prohibition: During Prohibition, which lasted from 1920 to 1933, the production, sale, and transportation of alcoholic beverages was banned in the United States. This led to the closure of many distilleries, as well as the loss of valuable knowledge about bourbon production. When Prohibition ended, the bourbon industry had to rebuild and modernize in order to meet the demand for bourbon.

Automation: The post-World War II era brought significant technological advancements to the bourbon industry. Distilleries began to adopt new technologies like column stills, which allowed for a more efficient distillation process. Automated bottling lines also made it possible to bottle bourbon at a much faster rate than before.

Quality control: As the bourbon industry modernized, distilleries also began to focus more on quality control. By implementing strict standards and procedures, distillers were able to consistently produce high-quality bourbon.

Innovation: In addition to modernizing their equipment and production processes, many bourbon distillers began to experiment with new techniques and flavors. This led to the development of new bourbon products, like flavored bourbons and small-batch bourbons.
The modernization of bourbon production has had a significant impact on the taste and availability of bourbon today. While some traditionalists may lament the loss of small-scale, artisanal production methods, there's no denying that modern techniques have enabled more people than ever to enjoy the unique flavor of bourbon.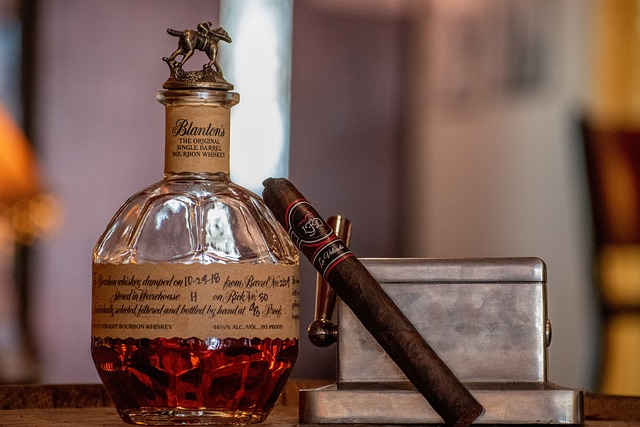 Changes in Bourbon Barrel Production
Bourbon barrel production has undergone significant changes throughout history, which have had a profound effect on the taste of bourbon. In the early days of bourbon production, barrels were often reused from other products such as wine, and their shape and size varied greatly. This led to inconsistencies in flavor and aging.
In the mid-19th century, barrel production became more standardized with the introduction of the steam-powered sawmill, which made it easier to produce consistent barrels in larger quantities. This led to the creation of the standard 53-gallon barrel size, which is still used in modern bourbon production.
Today, bourbon barrel production has become an art in itself. The wood used in barrel production is carefully selected for its specific properties, and the barrels are often charred to specific levels to impart certain flavors to the bourbon. Some distilleries also experiment with different barrel sizes and types, such as sherry or port barrels, to add unique flavor profiles to their bourbons.
These changes in bourbon barrel production have had a significant impact on the flavor of bourbon over time, with modern techniques contributing to the rich, complex flavors that we associate with bourbon today.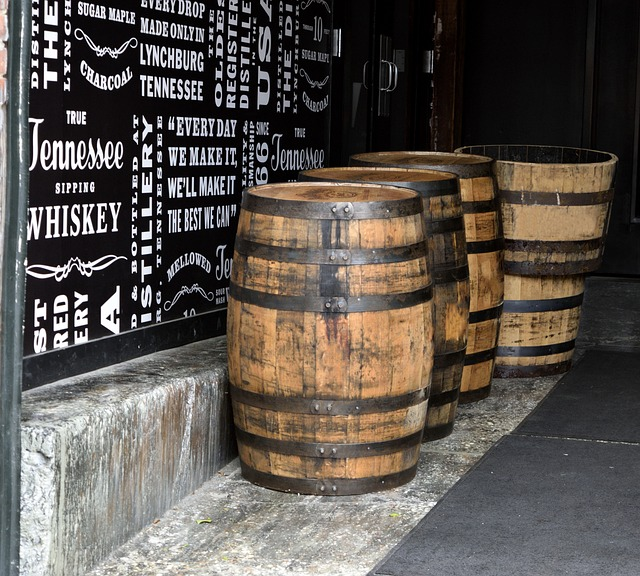 Bourbon Innovation
As with any industry, innovation plays a critical role in the evolution of bourbon. Throughout the years, distillers have been constantly looking for ways to improve and enhance the quality of their product. In recent years, bourbon innovation has reached new heights with the introduction of new production methods and techniques that have led to the creation of unique and exciting flavors.
One such technique is the use of charred barrels. This practice was originally introduced as a way to sanitize the barrels before filling them with whiskey, but over time it was discovered that the charring process also imparted a unique flavor to the bourbon. Today, distillers experiment with different levels of charring to achieve the desired taste.
Mash Bill Experimentation
Another innovation in bourbon production is the use of non-traditional grains in the mash bill. Traditionally, bourbon is made using a mash bill that consists of at least 51% corn, with the remaining portion being made up of rye, barley, or wheat. However, some distillers are now using alternative grains such as quinoa or oats to create new and unique flavors.
Smaller & Finishing Barrels
In addition, new methods of aging, such as using smaller barrels or finishing the bourbon in wine or sherry casks, have also led to exciting flavor profiles. Some distillers even use sonic waves or other technology to accelerate the aging process and create unique flavor profiles.
Overall, bourbon innovation has brought about a new era of creativity in the industry, and it will be exciting to see where the next wave of experimentation takes us.
The Future of Bourbon Production
Bourbon has come a long way from its humble beginnings, and as the industry continues to grow, new advancements and techniques will inevitably emerge. In this section, we'll take a look at the current trends in bourbon production and what the future may hold for this beloved spirit.
One major trend in bourbon production is the move towards sustainability and environmental responsibility. Many distilleries are implementing eco-friendly practices such as using renewable energy sources and reducing waste. In the future, we can expect to see even more distilleries adopting these practices and perhaps even incorporating sustainable ingredients into their bourbon recipes.
Another trend is the rise of craft distilleries and small-batch bourbon production. Consumers are increasingly interested in unique and specialized bourbon flavors, and small-batch distilleries are rising to meet this demand. As these craft distilleries continue to innovate and experiment, we can expect to see even more exciting and unique bourbon flavors hit the market.
Bourbon Technology Changes
Technology is also playing a role in the future of bourbon production. Distilleries are using advanced equipment and software to streamline their production processes and improve the consistency of their products. As technology continues to evolve, we may see even more advanced techniques and equipment being used to create the perfect bourbon.
Finally, we can expect to see a continued focus on quality and authenticity in bourbon production. Consumers are becoming increasingly knowledgeable about the bourbon-making process and are seeking out authentic, high-quality products. Distilleries will need to continue to prioritize quality and transparency in order to meet these expectations and maintain their place in the market.
As bourbon production continues to evolve and adapt to changing trends and consumer preferences, we can be sure that bourbon will remain a staple of American culture for years to come.
1. Paper Plane Recipe
The Paper Plane cocktail is a modern classic, first appearing on the cocktail scene in 2007. The drink was created by Sam Ross, a bartender at Milk & Honey in New York City, and it quickly gained popularity due to its unique flavor profile and eye-catching name.
The Paper Plane cocktail is made with equal parts Aperol, bourbon, Amaro Nonino, and lemon juice. Combining these ingredients creates a balanced, refreshing drink with notes of citrus, herbs, and bitters.
Learn More>>
2. Whiskey Sour Recipe
A whiskey sour is the perfect combination of sweet and sour. The classic whiskey sour is made with bourbon or whiskey, lemon juice, and a touch of sugar for sweetness. The whiskey sour was first mentioned in The Bartenders Guide by Jerry Thomas in 1862. However, whiskey sours were most likely consumed long before this. We can thank sailors for this delicious cocktail, as we can for many other spirits and cocktails.
Learn More>>
Overall, bourbon production has come a long way since its early days in America. From the first small-scale distilleries to the large-scale industrialization of production, there have been significant changes in bourbon production techniques over time. Bourbon aging and barrel production have also undergone significant developments that have impacted the flavor profile of the final product.
Today, we are seeing new and innovative bourbon production methods that are pushing the boundaries of what we thought was possible. It's exciting to think about what the future of bourbon production may hold, as distilleries continue to experiment with new techniques and ingredients.
As we look ahead, it's clear that bourbon production will continue to evolve and adapt to changing tastes and preferences. But one thing remains constant: the timeless appeal of this beloved American spirit.