From its humble beginnings as a colonial American whiskey, bourbon has grown to become one of the most beloved spirits in the world. Its rich history and unique flavor have made it a cultural icon of the United States. But where did this iconic spirit come from, and how did it evolve into the bourbon we know and love today?
In this blog post, we'll take a deep dive into the origin story of bourbon, uncovering its historical background, exploring the key figures who played a role in its development, and examining its impact on American culture. Join us as we trace the journey of bourbon from grain to glass and discover the true origin story of this beloved spirit.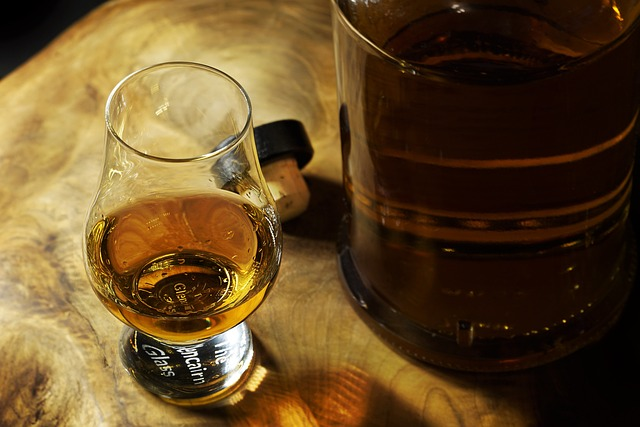 Early American Whiskey Production
Whiskey production in America can be traced back to the arrival of European settlers, who brought with them the knowledge and equipment necessary for distillation. By the early 1700s, whiskey production had become an established practice in colonial America, with the first commercial distilleries emerging in the late 1700s.
In the early days of American whiskey production, there were many types of whiskey that were popular, including rye whiskey labeled bourbon, applejack, and corn whiskey. Corn whiskey, in particular, played a significant role in the development of bourbon.
Corn was an abundant crop in the early days of American agriculture, and farmers soon realized that they could use excess corn to make a distilled spirit. This spirit was called corn whiskey, and it was made by fermenting a mash of corn, water, and yeast, and then distilling the resulting liquid in a pot still. The resulting whiskey was a clear, unaged spirit that had a sweet, corn-based flavor.
Corn whiskey was popular throughout the 1700s and 1800s, and it was the precursor to the old bourbon whiskey that we know today. As we'll see in the next section, it was the development of bourbon in Kentucky that really put American whiskey on the map.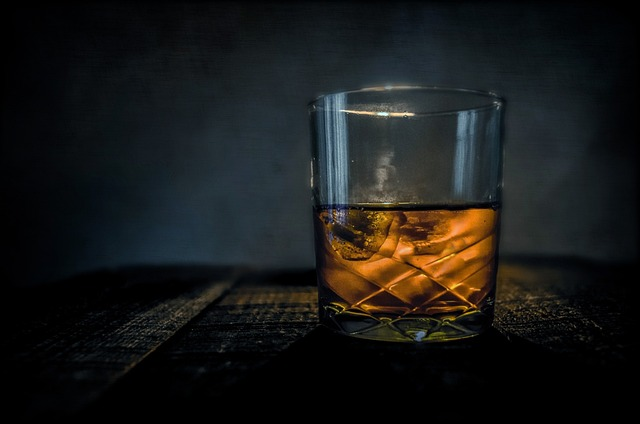 The Origin of Bourbon County
While early American whiskey production laid the foundation for bourbon, it was the development of bourbon in Kentucky that truly gave birth to this iconic spirit. The exact origins of bourbon are somewhat murky, but it's generally accepted that it first emerged in Kentucky in the late 1700s or early 1800s.
There are several stories about the origin of bourbon, but one of the most popular involves a Baptist minister named Elijah Craig. According to legend, Craig was the first person to age whiskey in charred oak barrels, giving it a distinct flavor and color. While this story may be apocryphal, it's certainly true that the use of charred oak barrels is a key characteristic of bourbon.
Another important figure in the development of bourbon was Jacob Beam, who began distilling whiskey in Kentucky in the late 1700s. Beam's whiskey was made from a mash of corn, rye, and barley, and it was aged in charred oak barrels. This whiskey would eventually become known as Jim Beam bourbon, one of the most popular brands of bourbon in the world.
Over time, the popularity of bourbon grew, and it became known as a uniquely American spirit. In 1964, Congress even declared bourbon to be a "distinctive product of the United States," further solidifying its status as an iconic American spirit. Today, bourbon is enjoyed around the world, and its distinctive flavor and cultural significance continue to make it a beloved spirit.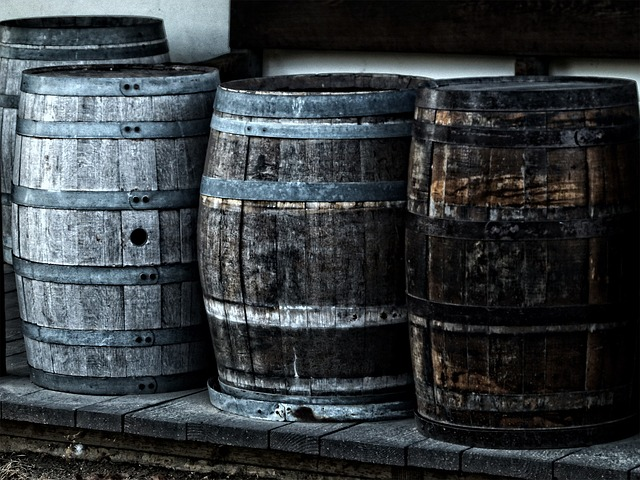 Charred Oak Barrels and US History
Bourbon has played a significant role in American history, and its story is intertwined with the story of our nation. From the earliest days of American history, whiskey was a common beverage, and it was often used as a form of currency.
During the Revolutionary War, whiskey played an important role in the American economy. The Continental Army often paid soldiers in whiskey, and many farmers used their surplus grain to distill whiskey, which they then sold to the army. In fact, it's estimated that at one point during the war, the army was consuming over 40,000 gallons of whiskey per month.
As the country grew and expanded, bourbon became a symbol of American ingenuity and craftsmanship. Kentucky, where bourbon had first been developed, became known as the "Bourbon Capital of the World," and distilleries popped up all over the state.
Bourbon also played a role in American politics. In the 1800s, a Whiskey Tax was imposed by the federal government, which led to widespread unrest among bourbon distillers, and farmers. This unrest eventually led to the Whiskey Rebellion, a protest movement that challenged the authority of the federal government. While the rebellion was eventually put down, it highlighted the importance of whiskey in American culture and the deep-seated belief in individual freedom and liberty.
Today, bourbon continues to be an important part of American culture and history. It's a symbol of our nation's heritage and a testament to the ingenuity and craftsmanship of American distillers. Whether you're enjoying a glass of bourbon neat or in a classic cocktail, you're drinking in a bit of American history.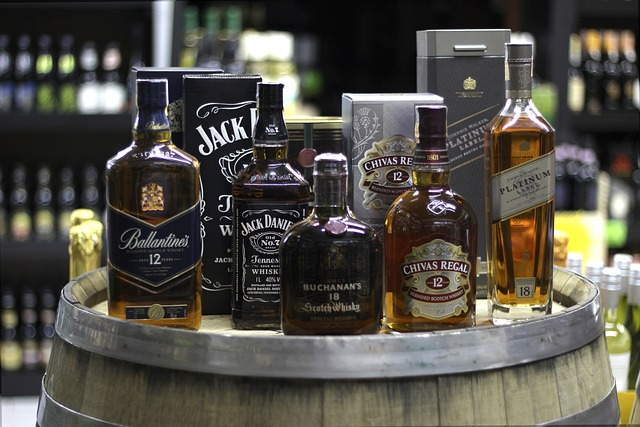 Bourbon Whiskey and Kentucky
While bourbon is now produced all over the United States, Kentucky is widely regarded as the birthplace of bourbon. In fact, the state has declared bourbon to be its official native spirit.
Kentucky's unique climate and soil make it the perfect place for bourbon production. The state's limestone-rich water helps to remove impurities from the distilling process, and the hot summers and cool winters provide ideal conditions for aging bourbon.
In addition to its ideal climate, Kentucky is also home to many of the most famous bourbon distilleries in the world, including Maker's Mark, Jim Beam, and Wild Turkey. The state's long history of bourbon production has helped to establish it as a major tourist destination, with thousands of visitors each year flocking to the Bourbon Trail, a collection of distilleries that offer tours and tastings.
Beyond its economic and cultural impact, bourbon whiskey has become a source of pride for Kentuckians. The state's bourbon heritage is celebrated at events like the Kentucky Bourbon Festival, where bourbon enthusiasts come together to taste the latest offerings from their favorite distilleries.
Important Historical Figures in Bourbon's Origin Story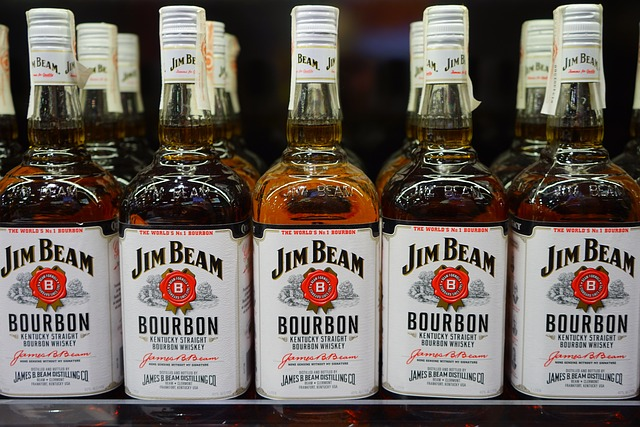 Jacob Beam and the Beam family
Jacob Beam, born in Maryland in 1770, is known as the founder of the Beam name bourbon and family legacy in bourbon distilling. He began distilling in Kentucky in the late 1700s, and his son David M. Beam continued the family tradition by selling barrels of whiskey under the name Old Jake Beam Sour Mash.
Jacob's grandson, James Beauregard Beam, who was born in 1864, took over the family business and helped make the Old Tub brand of bourbon a success. James Beam also began experimenting with different types of whiskey and is credited with creating the recipe for what would become the world-famous Jim Beam brand of bourbon.
Elijah Craig
Elijah Craig, a Baptist preacher and farmer from Virginia, is often credited with the discovery of the charred barrel aging process that gives bourbon its distinctive flavor. According to legend, in the late 18th century, a fire at Craig's distillery charred his barrels, and he decided to use them for aging whiskey anyway. The resulting whiskey was smoother and had a distinct vanilla and caramel flavor.
While the exact origins of the charred barrel process invented bourbon are debated by historians, Craig is widely recognized as one of the early pioneers of bourbon and a key figure in the development of the industry.
James Crow
James Crow, a Scottish chemist, came to the United States in the early 1800s and began working in the Kentucky distilling industry. He is known for his contributions to the science of bourbon-making, including the development of the sour mash process, which involves adding previously fermented mash to a new batch of mash to help control the pH level and improve the flavor of the whiskey.
Crow is also credited with developing a system of measuring the proof of whiskey, which is still used today on bourbon labels. His innovations helped improve the quality and consistency of bourbon, and his legacy continues to influence the industry today.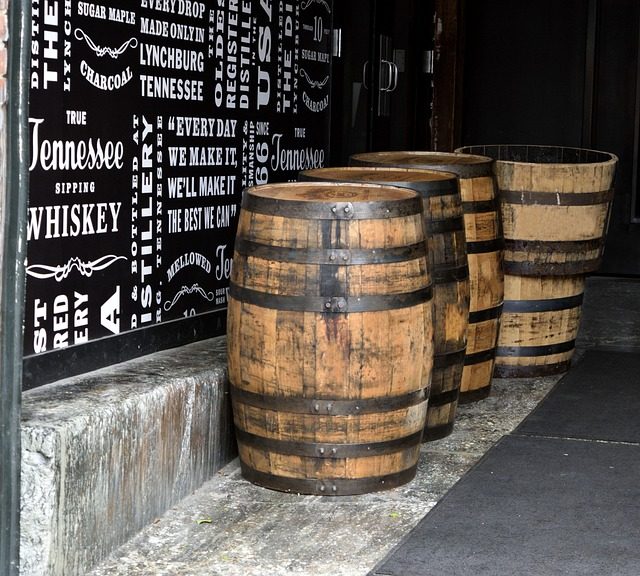 Colonel E.H. Taylor Jr.
Colonel E.H. Taylor Jr. was a key figure in the industry during the late 19th century. He was a successful businessman and politician, and he also owned several distilleries in Kentucky, including the O.F.C. Distillery, which is now part of the Buffalo Trace Distillery.
Taylor is known for his commitment to quality and innovation in bourbon-making. He introduced a number of new techniques and equipment to the industry, including copper fermentation tanks and column stills. He also helped establish the Bottled-in-Bond Act of 1897, which set standards for bourbon quality and labeling.
Julian "Pappy" Van Winkle
Julian "Pappy" Van Winkle is a legendary figure in the bourbon world. He worked for the W.L. Weller & Sons distillery, which was later acquired by the Stitzel-Weller Distillery. Van Winkle helped create the Van Winkle Special Reserve brand of bourbon, which is now one of the most sought-after and expensive bourbons in the world.
Van Winkle is known for his commitment to quality and his willingness to experiment with different methods of bourbon production. He was a proponent of using wheat instead of rye as the secondary grain in bourbon mash bills, which created a smoother and less spicy flavor profile. This approach has since become known as the "wheated bourbon" style, and it is still used by many distilleries today.
Bourbon's Legacy & Future
Bourbon's legacy is one of tradition, innovation, and cultural significance. As the popularity of bourbon continues to grow, so does its impact on American culture and the global distilled spirits' industry. In this section, we will explore the legacy of bourbon whiskey and its future prospects.
Bourbon's Cultural Significance: Bourbon has long been an important part of American culture. From its early days as a frontier spirit to its current status as a premium product, bourbon has played a role in many important cultural moments. It has been enjoyed by everyone from frontiersmen and cowboys to politicians and celebrities. Bourbon has also been referenced in countless movies, songs, and works of literature, cementing its place in the cultural zeitgeist.
The Future of Bourbon Whiskey: As the popularity of bourbon continues to grow, the future of the industry looks bright. New distilleries are opening across the country, and established distilleries are investing in new technologies and techniques to improve their products. There is also a growing interest in experimental bourbons, such as those aged in non-traditional barrels or finished with unique flavorings.
However, the future of bourbon also faces challenges. The industry must navigate changing consumer tastes, global economic trends, and evolving regulations. It must also address concerns around sustainability and environmental impact, particularly in regards to the sourcing of grains and the management of distillery byproducts.
Bourbon's Economic Impact: Bourbon is not just a cultural icon, it is also a major contributor to the American economy. The bourbon industry generates billions of dollars in revenue each year, and supports thousands of jobs across the country. In addition, the production of bourbon relies heavily on the agriculture industry, providing a market for American farmers.
Bourbon Whiskey Tourism: As the popularity of bourbon grows, so does interest in visiting the places where it is made. Bourbon county whiskey tourism has become a significant industry, with visitors from around the world flocking to Kentucky and other bourbon-producing regions to learn about the history and production of this beloved spirit. Distilleries are now offering tours, tastings, and other experiences to engage visitors and showcase their products.
Conclusion: The legacy of bourbon is one of tradition, innovation, and cultural significance. As the industry looks towards the future, it must continue to balance these values while addressing the challenges and opportunities of a rapidly changing world. Whether you are a lifelong bourbon enthusiast or a newcomer to the spirit, understanding the history and future of bourbon is essential for appreciating its enduring impact on American culture and society.
1. Old Fashioned Recipe
The Old Fashioned is a classic bourbon cocktail that has been around for centuries. It is perfect for cocktail making beginners and is always sure to impress.
Learn More>>
2. Blackberry Bourbon Smash Recipe
The Blackberry Bourbon Smash is the ideal Bourbon cocktail for beginners because of its delicate, sweet flavor. Bourbon, ginger beer, lemon juice, and honey are the main ingredients in this mouthwatering concoction. Blackberries and a mint sprig may be added as a garnish to round out the dish's fresh and delicious taste profile.
Learn More>>
In conclusion, the origin story of bourbon is a rich and complex history that spans centuries. From its early days as a frontier whiskey to its status as a globally recognized spirit, bourbon has played a significant role in American history and culture. Its origins in Kentucky, where it continues to be produced to this day, have helped make the state synonymous with bourbon.
While the bourbon industry has faced many challenges over the years, including Prohibition and economic downturns, it has continued to evolve and innovate. Today, bourbon is experiencing a renaissance, with more people than ever before discovering and appreciating its unique flavors and history.
As we look to the future of bourbon, it is clear that the legacy of this iconic spirit will continue to be felt for generations to come. From the small family-run distilleries to the large corporate brands, the passion for creating the perfect bourbon remains as strong as ever. So the next time you enjoy a glass of bourbon, take a moment to appreciate the rich history and legacy that it represents.