Bourbon is more than just a drink. It's a symbol of America's cultural identity, a product of its past, and an important part of its present. For centuries, bourbon has played a pivotal role in American history, from its origins in the colonial era to its modern-day resurgence as a premium spirit. As a whiskey that is uniquely American, bourbon has become a cultural icon that represents the values and traditions of the United States.
In this article, we will explore the historical significance of bourbon in American culture. We will delve into the rich history of bourbon, its cultural impact, and its influence on American society. From the early days of bourbon production to its modern-day popularity, we will examine the role that this spirit has played in shaping American culture. So, grab a glass of your favorite bourbon and join us on a journey through the history of America's native spirit.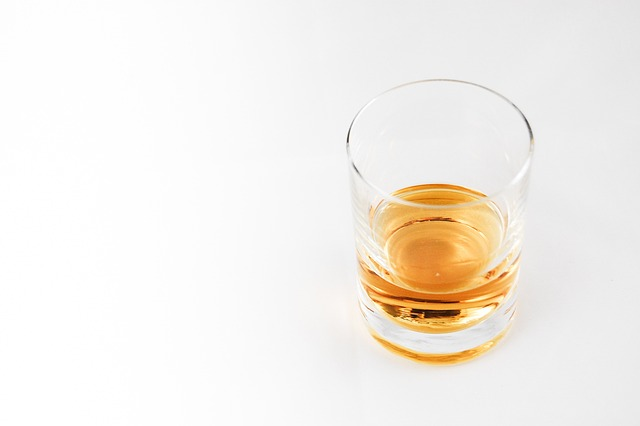 Bourbon in Colonial America
Bourbon has played an integral role in American history, and its origins can be traced back to colonial America. During this time, bourbon production was not as regulated as it is today, and it was often made on a small scale by farmers and distillers. This section will provide an overview of early bourbon production in colonial America and explore the role of bourbon in colonial society.
In the early days of bourbon production, farmers and distillers would use the grains they had available to them, such as corn, rye, and barley, to make whiskey. These early bourbons were not aged like they are today, and the distillers would often add flavorings such as fruits and spices to their whiskey to improve the taste.
Bourbon quickly became a popular drink in colonial society, and it was consumed by people from all walks of life. It was seen as a cheaper alternative to imported spirits, such as rum and brandy, which were heavily taxed. Bourbon was also used as a form of currency in some areas, and it was commonly traded for other goods and services.
The American Revolution had a significant impact on bourbon production and consumption. During the war, many of the distilleries were shut down, and the production of bourbon was severely limited. The lack of access to imported spirits during this time further increased the demand for bourbon, and it became even more popular in American society.
As the country continued to grow and develop, so did the bourbon industry. New techniques were developed to improve the quality of bourbon, and it became a more regulated industry. However, the early days of bourbon production in colonial America played a crucial role in shaping the future of this iconic American spirit.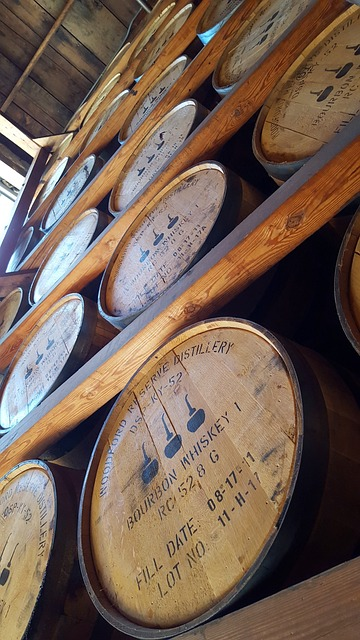 The Whiskey Rebellion
The Whiskey Rebellion of 1791 to 1794 was a significant event in American history that had a profound impact on the bourbon industry. This section will provide an overview of the rebellion, its causes, and its significance.
The Whiskey Rebellion was a revolt against the newly formed federal government's excise tax on whiskey. This tax was put in place to help fund the Revolutionary War debt and to pay for the new government's expenses. However, the tax was particularly onerous for farmers and distillers in western Pennsylvania, who relied heavily on whiskey production for their livelihood.
In 1794, tensions boiled over into armed conflict when a group of rebels, led by a farmer and distiller named John Whiskey, attacked a federal marshal who was trying to collect the tax. The government responded by sending a military force to suppress the rebellion, and the rebels were quickly defeated.
The Whiskey Rebellion was significant because it was the first time the new federal government had used military force to assert its authority over the states. It was also a crucial moment in the early history of American democracy, as it demonstrated the ability of the federal government to enforce its laws and maintain order.
The rebellion had a significant impact on bourbon production and consumption as well. In the aftermath of the rebellion, the federal government lowered the excise tax on whiskey, making it more affordable for farmers and distillers to produce. This led to a boom in bourbon production and consumption in the years that followed, helping to establish bourbon as one of America's most popular spirits.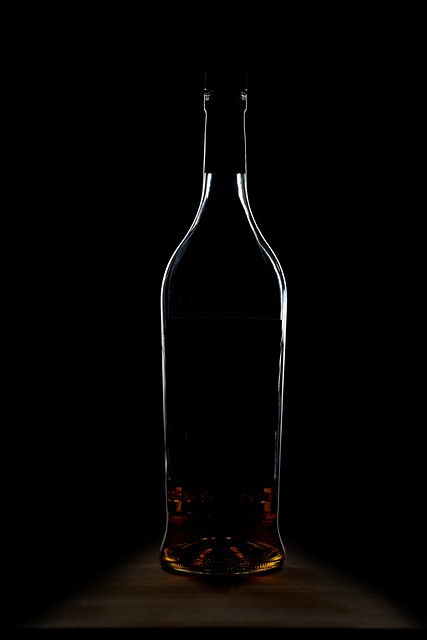 The Rise of Kentucky Bourbon
The early 19th century saw the rise of Kentucky as the primary center for bourbon production in the United States. This can be attributed to several factors, including the abundance of corn and limestone water in the region, which are essential ingredients in bourbon production.
One key figure in the history of Kentucky bourbon is Elijah Craig, who is often credited with inventing bourbon. While this claim is disputed, Craig was a prominent distiller in Kentucky in the late 18th century and is believed to have played a significant role in the early development of bourbon.
Other important figures in the rise of Kentucky bourbon include Jacob Beam, who founded the Beam distillery in 1795, and James Crow, who is credited with developing the sour mash method of bourbon production in the mid-19th century. The Beam family remains a prominent name in the bourbon industry to this day, with their Jim Beam brand being one of the most popular in the world.
The rise of Kentucky bourbon had a significant impact on American drinking culture. The popularity of bourbon grew rapidly in the mid-19th century, and by the end of the century, bourbon was the most popular distilled spirit in the United States. The development of the bourbon industry in Kentucky also had an important economic impact on the state, creating jobs and generating revenue for local communities. Today, Kentucky remains the heart of the bourbon industry, with many of the world's most famous bourbon distilleries located in the state.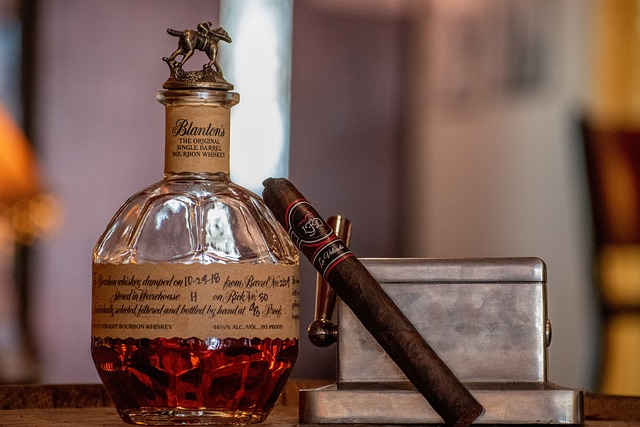 Bourbon in Post-WWII America
Bourbon's popularity continued to rise after World War II, as Americans began to embrace a renewed sense of optimism and confidence. Advertising and marketing played a significant role in bourbon's resurgence, with distillers promoting bourbon as a quintessentially American spirit that represented the best of the country's heritage and values.
One of the most influential advertising campaigns of the post-war era was the "Repeal Day" campaign launched by the Schenley Distilling Company in 1933, which celebrated the end of Prohibition and encouraged Americans to embrace their freedom to drink once again. Other distillers followed suit, promoting bourbon as a symbol of American identity and individualism.
Bourbon's growing popularity also had a significant impact on American popular culture. The 1950s and 1960s saw the rise of the "Mad Men" era of advertising, where bourbon was often portrayed as the drink of choice for the stylish and sophisticated. Bourbon also featured prominently in literature, music, and film, with iconic figures such as Frank Sinatra and Johnny Cash helping to popularize the spirit and cement its place in American culture.
As bourbon's popularity continued to soar in the post-war era, new distilleries emerged across the country, each seeking to stake their claim in the growing market. This led to increased competition and innovation, as distillers began to experiment with new production techniques and aging methods to create unique and distinctive bourbons that would stand out from the crowd.
Today, bourbon remains one of the most popular spirits in America, with a rich history and cultural significance that continues to resonate with drinkers around the world. Whether sipped neat, mixed in a classic cocktail, or enjoyed as part of a tasting experience, bourbon remains a beloved and enduring symbol of American identity and heritage.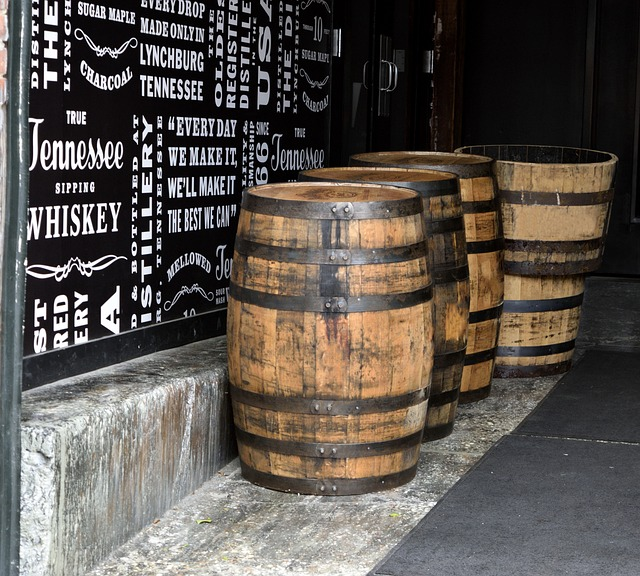 Bourbon in the 21st Century
Bourbon has experienced a resurgence in popularity in the 21st century. The bourbon industry has seen an increase in demand and sales, with a growing number of consumers taking an interest in this uniquely American spirit.
In the last decade, the popularity of bourbon has skyrocketed. Sales of bourbon and Tennessee whiskey have increased by over 40% in the last ten years. In 2018, over 23 million 9-liter cases of bourbon were sold in the United States alone, generating over $3.6 billion in revenue. Bourbon's appeal has expanded beyond traditional consumers, attracting younger drinkers and women, who have become a significant demographic for the industry.
The growth in popularity of bourbon has led to the emergence of a new generation of distilleries, which have transformed the industry. Small, independent distilleries have started to appear, offering innovative and unique bourbon brands, challenging established players in the market. These craft distilleries produce limited quantities of premium, handcrafted bourbon, often using locally sourced grains, which appeal to consumers looking for something different.
The bourbon industry has a significant impact on the American economy. It is a major employer in Kentucky, providing jobs for over 17,000 people and generating over $8.6 billion in economic activity in the state. The industry is also a significant contributor to the national economy, generating over $8.5 billion in tax revenue annually. Additionally, bourbon tourism has become a significant source of revenue, with bourbon enthusiasts traveling to Kentucky to visit distilleries and experience the bourbon-making process firsthand.
In conclusion, the popularity of bourbon has soared in recent years, with the emergence of craft distilleries and boutique brands transforming the industry. Bourbon's economic impact is significant, providing employment and generating billions of dollars in revenue. As the industry continues to evolve, bourbon is likely to remain an important part of American culture and history.
1. Bourbon Lemonade Recipe
Here is a beverage that is great for hot weather: bourbon lemonade! This cool summer beverage is perfect for escaping the heat. Make a large pitcher of tangy, sweet, and refreshing freshly squeezed lemonade. After that, stir it in a glass with some bourbon to give each sip a full blast of boozy, spicy flavor. Our favorite summer beverage just underwent a supercharged makeover! It is perfect for a balmy porch evening. This one goes down smoothly and is quick and simple to prepare.
Learn More>>
2. Bourbon Renewal Recipe
This drink was created by Jeffrey Morgenthaler in 2001. It is a very vibrant drink with notes of lemon, sweetness, and your favorite bourbon.
Learn More>>
Bourbon has played a significant role in American history since its earliest days. From its origins in colonial America to the present day, bourbon has been a staple in American culture and has impacted the economy, politics, and society in numerous ways.
Bourbon's evolution over the years has resulted in many changes in production techniques, barrel aging, and flavor profiles. However, despite these changes, the popularity of bourbon has only continued to grow, with the drink becoming a symbol of American pride and heritage.
As we move into the future, it is clear that bourbon will continue to play an important role in American society. With the rise of craft distilleries and new innovations in production techniques, bourbon's popularity is only set to increase further.