Bourbon whiskey has been a beloved American spirit for centuries, and its popularity shows no signs of slowing down. From its rich history to its unique taste, there's a lot to love about this amber-colored drink. But what about its nutritional value? As more and more people become conscious about their health and fitness while drinking alcohol less, it's natural to wonder: how many calories are in a glass of bourbon? And can you enjoy this drink without derailing a healthy diet?
In this post, we'll explore everything you need to know about drinking bourbon, from the basics of how to drink it to the nitty-gritty details of its nutritional and alcohol content too. Whether you're a seasoned bourbon drinker or just curious about this classic American spirit, this post will provide you with all the information you need to make informed choices about your drink of choice. So grab a glass of your favorite bourbon, and let's get started!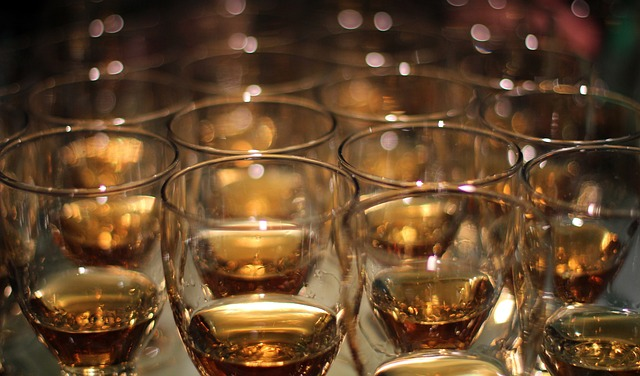 What is Bourbon?
Bourbon is a type of American whiskey that is a distilled spirits made primarily from corn and aged in charred oak barrels. To be classified as bourbon, the whiskey must be made in the United States and aged for a minimum of two years. Additionally, it must be made from a grain mixture that contains at least 51% corn and distilled at no more than 80% alcohol by volume (ABV).
The production process for bourbon involves several steps, including fermentation, distillation, and aging. First, the grains are ground and mixed with water to create a mash, which is then heated and fermented with yeast. The resulting liquid, called a wash, is then distilled to create a clear spirit. Finally, the spirit is aged in charred oak barrels for a minimum of two years, during which time it takes on its characteristic color and flavor.
Bourbon is often compared to other types of whiskey, such as Scotch and Irish whiskey, but it has its own unique flavor profile and set of production standards. Knowing the basics of what bourbon is and how it's made can help you appreciate its flavor and history even more.
How Many Calories in Bourbon
Bourbon is a type of whiskey made from at least 51% corn and aged in charred oak barrels. While it's a delicious drink, it's important to note that bourbon can be high in calories. A standard 1.5-ounce (44 ml) serving of 80-proof bourbon contains about 97 calories. However, this number can vary depending on the brand, proof, and serving size.
Here are some examples of popular bourbon brands and their calorie content:
Maker's Mark (90-proof): 120 calories per 1.5-ounce serving

Jim Beam (80-proof): 97 calories per 1.5-ounce serving

Wild Turkey (81-proof): 103 calories per 1.5-ounce serving

Bulleit (90-proof): 120 calories per 1.5-ounce serving
As you can see, the calorie content of bourbon can add up quickly if you're not careful. If you're trying to watch your calorie and fat intake, it's important to drink in moderation and be mindful of the serving size.
In the next section, we'll discuss ways to enjoy bourbon without consuming too much alcohol consumption or many calories.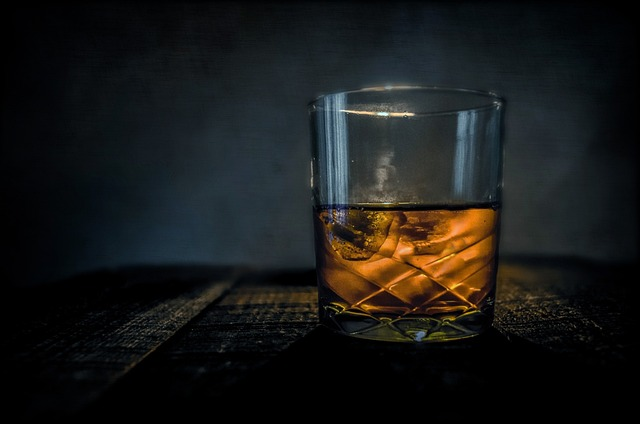 How to Drink Bourbon
Bourbon is a versatile and complex spirit that can be enjoyed in a variety of ways. Here are some tips for how to properly drink bourbon:
Choose the right glassware:
A Glencairn glass or a tumbler is the ideal choice for drinking bourbon. These glasses are designed to capture the aroma and flavor of the spirit.
Serve at the right temperature:
Bourbon should be served at room temperature or slightly below. Avoid serving it on ice, as this can dilute the flavor.
Savor the flavor:
Take a small sip of bourbon and let it sit on your tongue for a few seconds before swallowing. This will allow you to appreciate the complexity and depth of the flavor.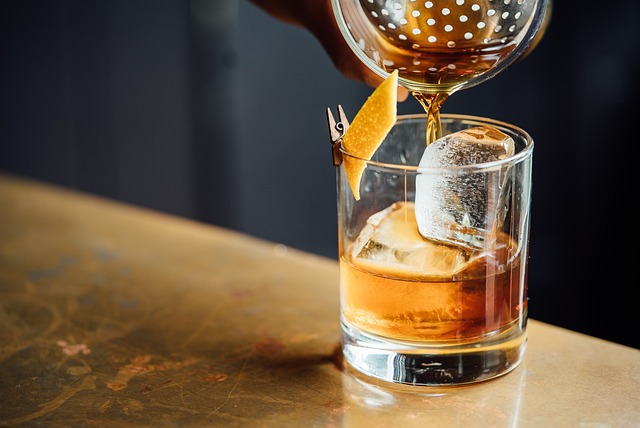 What to Mix with Bourbon for Fewer Calories
While bourbon is often enjoyed neat or on the rocks, it can also be a great addition to cocktails. Here are some popular mixers for bourbon:
Ginger ale:
The sweetness of ginger ale complements the bold flavor of bourbon. Try mixing bourbon with ginger ale and a splash of lime juice for a refreshing summer cocktail.
Soda water:
Soda water is a low-calorie mixer that can be used to create a light and refreshing bourbon cocktail. Add a splash of soda water to bourbon and garnish with a twist of lemon or lime.
Fresh fruit juice:
Fresh fruit juice can add a burst of flavor to a bourbon cocktail without adding too many calories. Try mixing bourbon with fresh orange juice and a splash of triple sec for a twist on the classic Old Fashioned.
To make a low-calorie bourbon cocktail, try using a sugar-free mixer such as diet soda or soda water. You can also reduce the calorie count by using fresh fruit juice instead of pre-made mixers. Remember to drink alcohol in moderation and always follow a healthy diet.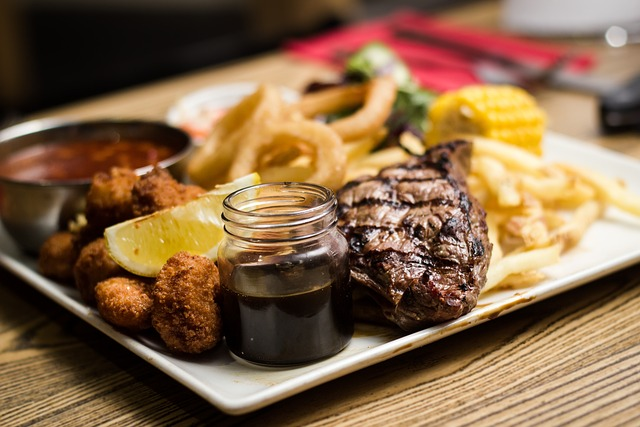 Bourbon and a Healthy Diet
Bourbon is often associated with indulgence and relaxation, but is it possible to enjoy alcoholic drinks in this spirit without compromising a healthy diet? The short answer is yes, but it requires some knowledge and moderation. Here are some tips:
Be aware of the calorie content:
As we discussed earlier, bourbon is relatively high in calories compared to other alcoholic beverages. Therefore, it's important to monitor your portions and consider the calorie impact of each drink. If you're counting calories, you can use online resources or mobile apps to estimate the calorie content of your favorite bourbon brands and cocktails.
Drink in moderation:
Like all alcoholic beverages, bourbon should be consumed in moderation to avoid negative health effects and promote responsible drinking. The American Heart Association recommends that men limit themselves to two drinks per day, while women should stick to one drink per day. One drink is defined as 1.5 ounces of 80-proof spirits, such as bourbon.
Pair with healthy foods:
Bourbon can be enjoyed with a variety of foods, and some pairings may even enhance the flavors of both. However, it's important to choose healthy and balanced foods that complement the rich and complex flavors of bourbon. For example, you can try pairing bourbon with grilled or roasted meats, vegetables, cheese, nuts, or dark chocolate. Avoid pairing bourbon with sugary or fried foods, which can exacerbate the calorie content and the health impact.
Savor the flavor:
One of the benefits of drinking bourbon is its rich and varied flavor profile, which can range from sweet and fruity to spicy and smoky. To fully appreciate the flavors of bourbon, it's important to take your time and savor each sip. You can start by smelling the bourbon and identifying the aromas, then take a small sip and let it coat your tongue before swallowing or spitting. You can also experiment with different glassware and serving temperatures to find the optimal taste experience.
By following these tips, you can enjoy a shot of bourbon as part of a healthy and balanced lifestyle. Remember, moderation is key, and always consult your doctor or nutritionist if you have any concerns about your diet or health.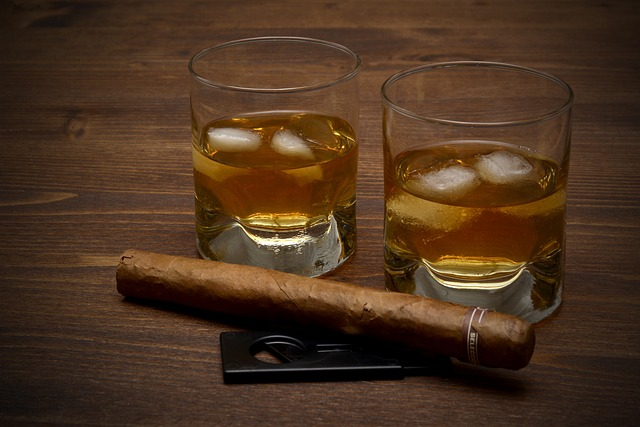 Conclusion to Drinking Bourbon Nutrition Facts
While bourbon is known for its high calorie content, it can still be enjoyed in moderation as part of a healthy diet. By savoring its rich flavor and enjoying it on special occasions, you can indulge in this classic American spirit without sabotaging your health goals. Remember to drink responsibly and opt for low-calorie mixers when mixing cocktails. With a little knowledge and mindful consumption, you can appreciate the taste and tradition of bourbon while staying on track with your health goals. Cheers!
1. Bourbon Ricky Recipe
The bourbon rickey cocktail is a delicious and refreshing drink that is perfect for a summer evening or a relaxing happy hour with friends. It is made with a blend of bourbon, lime juice, and club soda, which gives it a fruity and well-balanced flavor.
The bourbon rickey is a great choice for anyone who loves bourbon and fruity cocktails. Its combination of sweet, tart, and boozy flavors is perfectly complemented by the fizz of the club soda. It is also a relatively low-calorie drink.
Learn More>>
2. Bourbon Renewal Recipe
This drink was created by Jeffrey Morgenthaler in 2001. It is a very vibrant drink with notes of lemon, sweetness, and your favorite bourbon.
Learn More>>
3. Old Fashioned Recipe
The Old Fashioned is a classic bourbon cocktail that has been around for centuries. It is perfect for cocktail making beginners and is always sure to impress.
Learn More>>